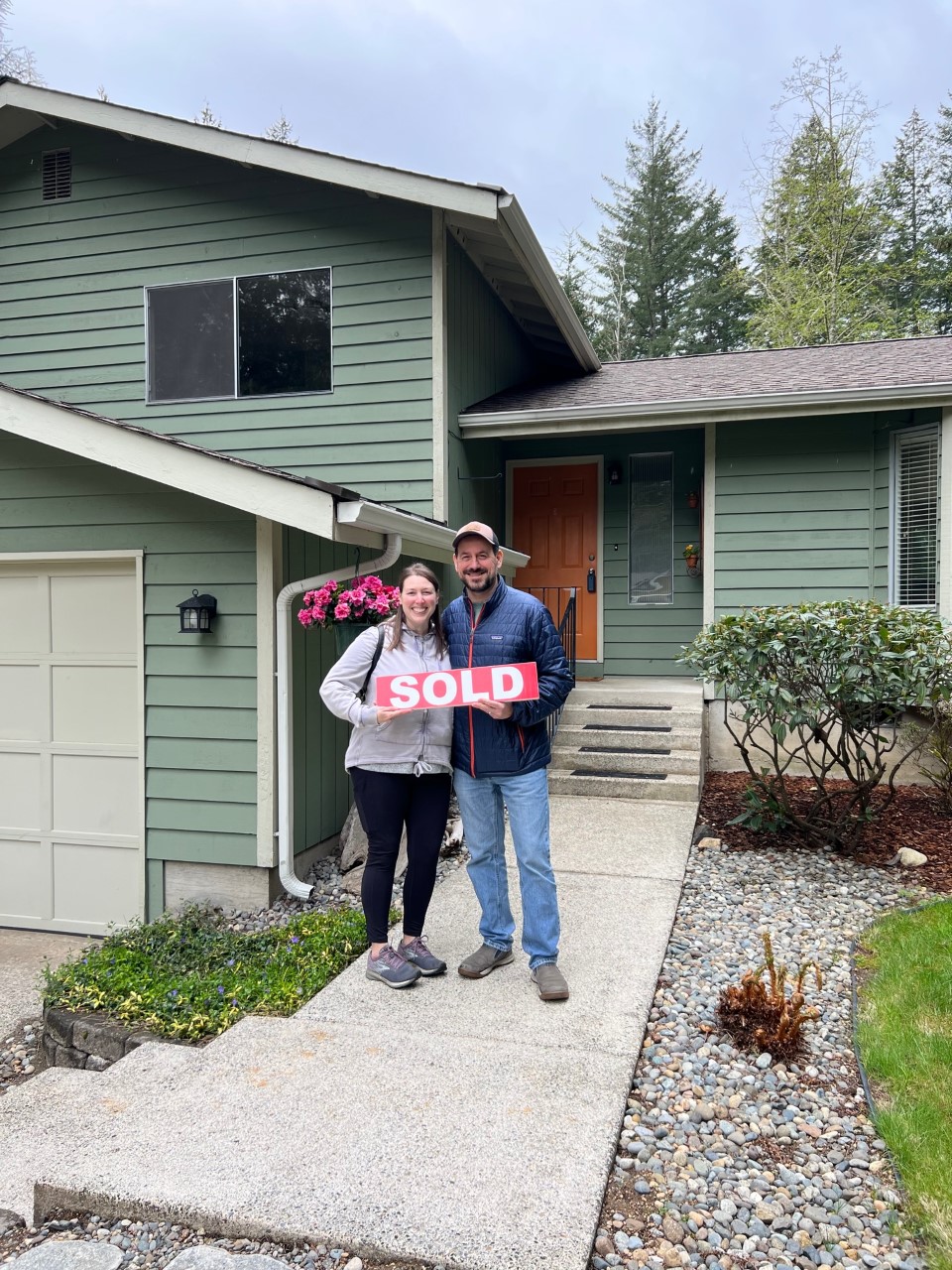 Gig Harbor Buyers
Where do we start! Kathe helped my husband and I buy our first home in Gig Harbor, WA in April 2023. !! Kathe was our wonderful landlord for many years and so it made perfect sense to use her knowledge and expertise in the real estate market to navigate the muddy waters of home buying. We were all over the place in terms of not being sure where we wanted to live. Seattle and surrounding area is huge. Kathe searched far and wide and we actually ended up settling in Gig Harbor a little over an hour outside Seattle. Kathe was with us every step of the way, explaining the process from when to start talking to lenders to what to expect when touring a house with so much competition out there to making offers when time was of the essence. Kathe got endless emails and texts from me and was super quick to communicate and answer my questions. When it came to getting our offers together she handled it swiftly and hammered out all the details with us. We had sellers wanting a fast closing and Kathe worked closely with our lender and the seller's agent. She kept us informed every step of the way. As soon as our offer was accepted she offered her congratulations and sent us so much helpful information on next steps. There is so much to do. I don't think we could have done this as easily and navigated all the nuances without her. We didn't want just any agent. We wanted someone personable, knowledgeable, detailed, someone who appreciated our time constraints and concerns and who helped us jump those hurdles. Someone who really has fun doing this job and helping people find their perfect home. Kathe checked all those boxes for us. And when it came to negotiating to get us a winning bid with so much competition she really was a bulldog helping us to understand what next steps could help us win an acceptance of our offer. Do yourself a solid favor and go Team Trost when it comes time to find your perfect home.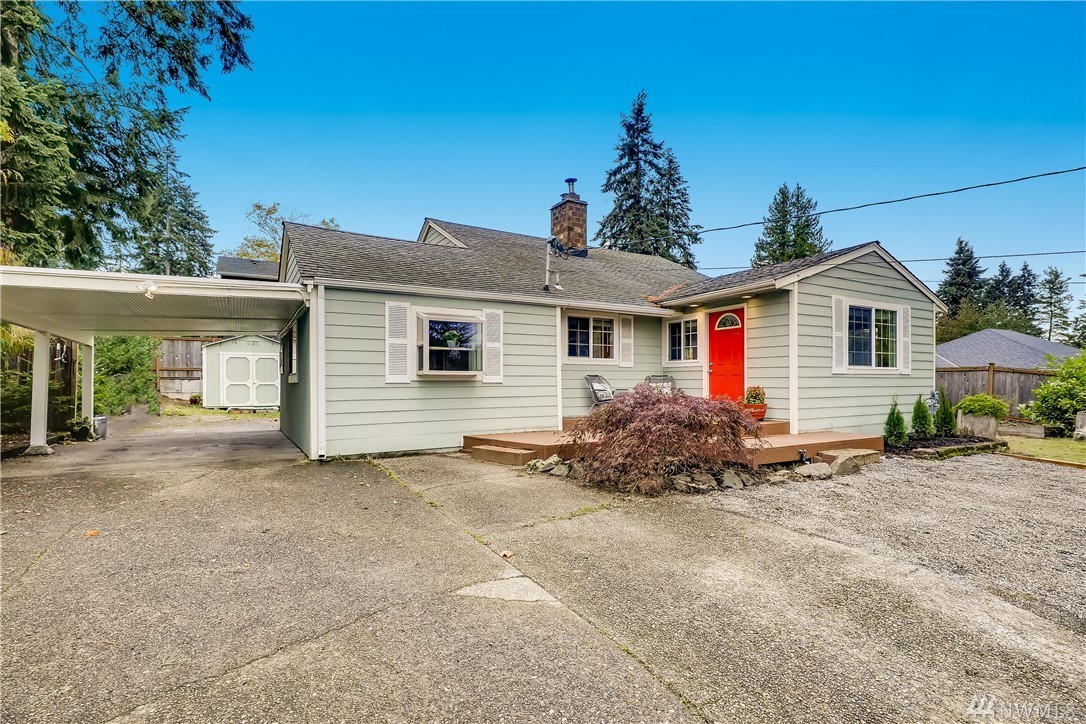 Shoreline Sellers
"I am enormously grateful to Kathe for her unwavering dedication, knowledge and passion about everything real estate. Her work ethic is bar none and she helped from soup to nuts with the sale of our Seattle area home. We went from unsure of whether it was the right time to sell, to pending offer under 30 days and with a LOT of hard work in between. All the recommendations, finishing touches, her helping hands in painting, cleaning - you name it - her contacts, negotiation...it all added up to at least $50k more than what we were expecting in an offer. You WILL NOT regret choosing Kathe - she really is a GEM in the sea of real estate agents!!"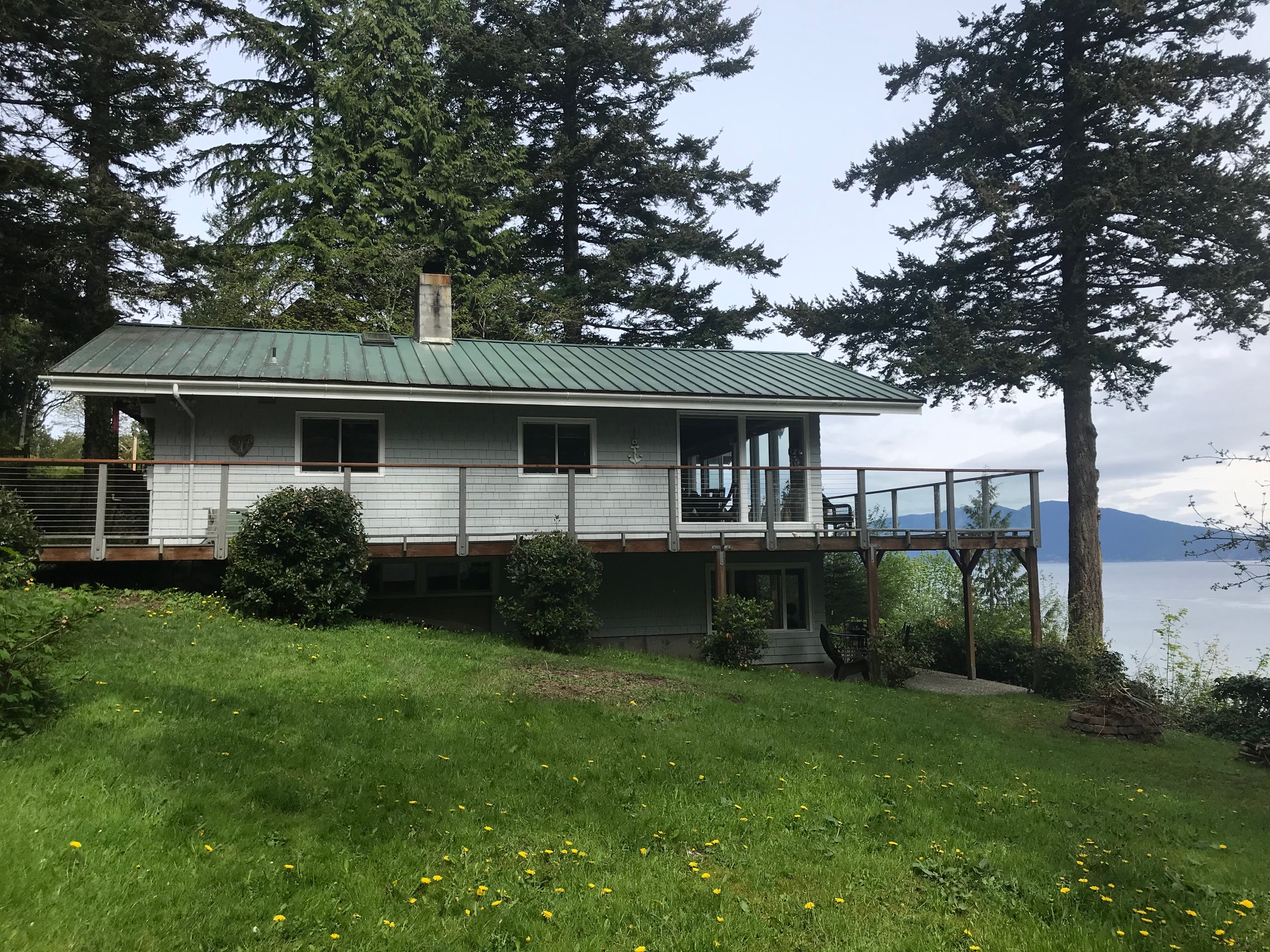 Repeat Client - Vacation Home Buyers
"I love working with Kathe! She is super professional, fun to work with, and she gets the job done. Kathe has helped us buy two homes in the past 5 years. The first was in late 2016, during a wild time in the Seattle market. We were new to town and overwhelmed, and Kathe's steady hand and wide network of professionals helped us to negotiate a great deal on a house we love! More recently, she shepherded us through a very challenging purchase in the San Juan islands. One again, the market was bonkers due to Covid. We were in a multiple-offer situation and we won with the lower offer! All this negotiation happened while both Kathe and we were out of town, but somehow she made it happen. Kathe is very knowledgeable, a tough negotiator, and generous with her expertise. I appreciate her practical eye and steady hand in keeping us calm and focused on the end goal."
Edmonds Buyers
"What, only 5 stars are available? Maybe Zillow should add a 6th just for Kathe. Seriously, we wouldn't be in our house without her. She helped us navigate the crazy seller's market this spring with expert advice that resulted in our offer being accepted. Her depth of knowledge about everything involved in the process helped in so many ways, and included either answering all the questions we had, or teaching us how to fish so we could answer them ourselves. Here's an example: Since it was obvious there was no time to even consider making our offer contingent on our own inspection, Kathe knew the inspectors who had performed the seller's inspection (which she had made available to us) and suggested we contact them directly to ask a few specific questions we had. This turned out to be very helpful to alleviate our concerns, and I don't think we would have thought of it ourselves. You won't find an agent willing to work harder than Kathe!"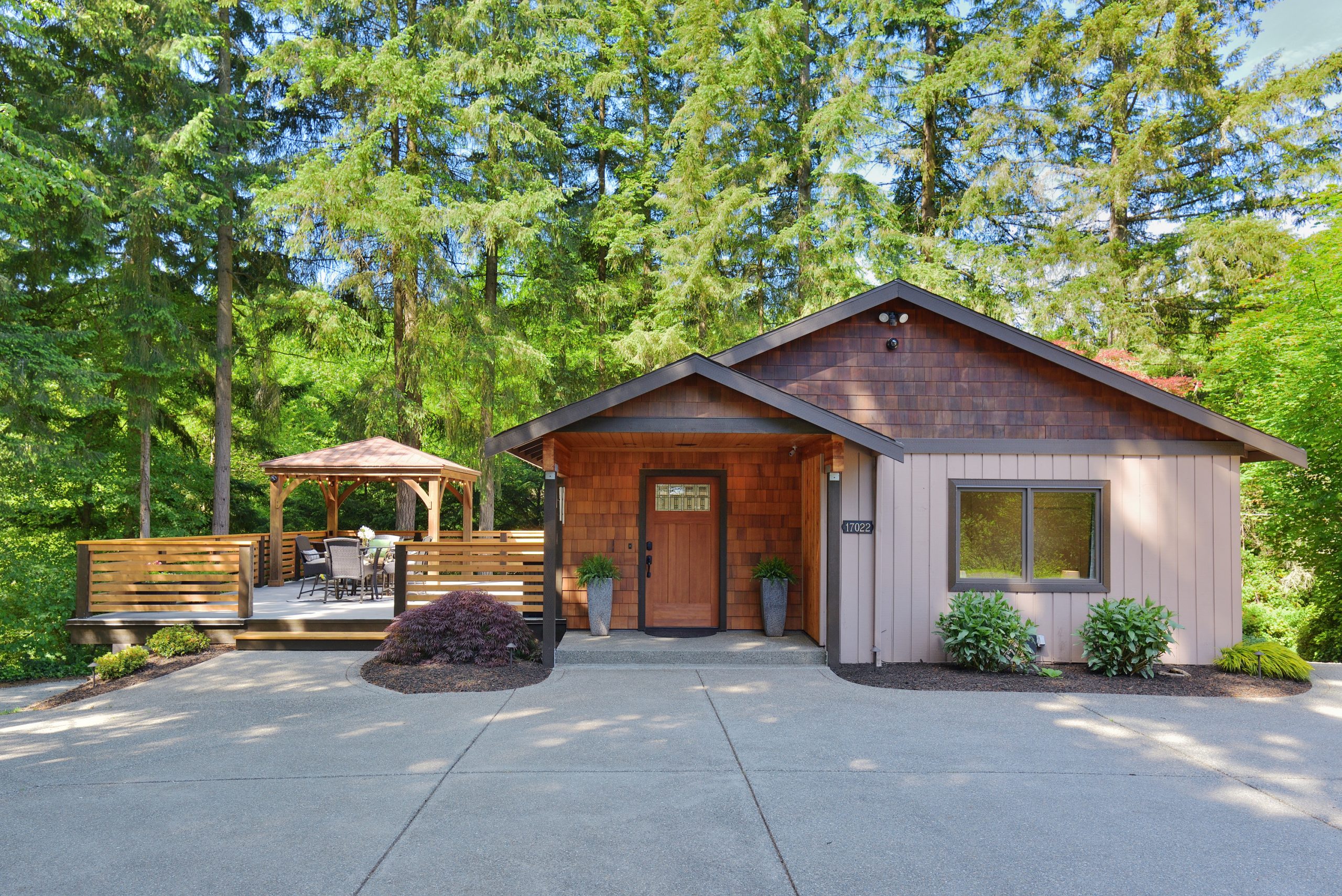 Lake Forest Park Sellers
"Kathe was a fantastic agent. She was always dedicated to responding quickly, helping us through the process of our home sale, including offering suggestions about which things we should focus more attention on, or which things we would need to improve or highlight to maximize our success with buyers. She always took the time to explain and walk us through processes with which we were unfamiliar. She was also extremely helpful and generous with her time. On multiple occassions she dropped what she was doing to come to the rescue no matter how demanding, dirty, or tedious the work. She rolled up her sleeves and tackled tasks as if she were selling her own house, and each time we were extremely grateful to have such a strong and capable teammate and friend on our side. Kathe is a gem and really goes that extra mile for her clients. We would recommend her to any of our friends or family."
Auburn Buyer
"I never thought I would be able to buy a house. Other than the random daydream, I'd pretty much given up the idea. But while scrolling through listings one morning – there it was. There was this cute, tiny home with the perfect yard, so close to my family. I told my best friend I HAD to see it, and she came back with "hang on, I know someone". Enter Kathe. From first sight to closing - this whirlwind landed in three weeks (!) – and Kathe was there every step of the way with unparalleled expertise and dedication. With her tight network of professionals, Kathe took me through all the twists and turns of buying my home, from turning in the offer and connecting me with financing at lightning speed, getting inspections done on no notice, and navigating negotiations to bring our offer to acceptance - against two higher CASH offers! Kathe is not afraid to throw down in a fight (ha ha!) And she does it with grace, stellar communication, and passion. She had (and still has!) my confidence 100%. If you're looking to buy a house in the greater Seattle area, get you a Kathe. Better yet… get THIS Kathe. She's the real deal."
Ballard Home Buyers & Sellers
"Jill of ALL Trades!" Kathe was a phenomenal help prepping our house to sell. She helped us SAVE money and MAKE money on our home sale. And we didn't make it easy! We decided to DIY most of the repairs and we got in over our heads and she came to the rescue with her home repair skills. She cleaned, fixed broken fixtures, cleared landscaping, and took multiple loads to the dump. We were so overwhelmed, but her calm demeanor and 'can do it' attitude made all the difference.

I failed to mentioned she not only sold our house, but also helped us find our next home! And again we didn't make it easy! She encouraged to see a home that we were not very interested in, but it ended up being the best place we toured. She then helped us find a great inspector who uncovered issues with electrical that the previous owner claimed was done correctly. With her knowledge of electricial work and her keen negotiation skills, we we able to cover the costs of repairs with a licensed electrician that Kathe helped us hire.

Seriously, I could go on and on about Kathe and how highly we recommend her. 5++++++++ stars!!!! Thanks Kathe!
Ballard Home Buyer
I just completed my first home purchase with Kathe's able assistance, and the whole process was so smooth because of her! She was incredibly helpful, explained everything to me every step of the way, was patient with my incessant questions, and even took me to home depot after closing to help me figure out light fixtures! She's very knowledgeable about the Seattle market, and she made it possible for me to buy the home of my dreams. Thanks, Kathe!
Jackson Park Home Buyer
"I first met Kathe back in February of 2019 while visiting a property I very UN-chivalrously accidently let go of a tree branch of a property we were checking out and hit her in the face. After that our relationship took off to the point where with her help I was able to purchase a home. Kathe is the type of Johnny-on-the-spot type of person who had answers to unsolicited questions to things that is super relevant to when purchasing a home. From pointing out benefits of solid concrete support pillar bottoms, to the benefits of oil vs. gas vs. radiant heat in homes and associated costs. Kathe helped sooth my nerves on the housing process, to finding a home, securing an inspector the day after we reviewed a house, to getting the right paperwork in order. The only thing I regret - is now that I purchased a home from Kathe, is missing out on our weekly chats on reviewing different houses. You will do well with Kathe."
Edmonds Buyers
Kathe truly made our first US home buying experience a breeze. Right during the holidays, when it was the worst weather ever, racing against the clock for us leaving the country for 6 weeks, Kathe ran around the Seattle area finding and showing us countless homes. She was patient with our differing opinions (my husband and I), and gave honest feedback when we asked for it. Kathe's husband and herself even stopped by our new home after the sale and removed an outdated alarm system we didn't want. Selfless, hard working and humble, she will be our forever go to for anything real estate. Five stars all the way...
Tacoma Investor
Kathe assisted me in purchasing my first investment property. Throughout the entire process, she was kind, respectful, deeply knowledgeable, and prompt to respond to issues. She made the process seem like a cake walk while covering all important issues in depth. She has experience with managing and remodeling existing properties, thus her input on house conditions and location was extremely valuable. 5 stars, more if I could.
Bothell Buyers
Our experience with Kathe at the helm of our first home buying experience was fantastic! If I had to describe Kathe's service style I would say that she makes a personalized, tailor made plan to match your personalities and needs. She is a great agent, professional, but still fun to work with.

Kathe really impressed us with her work ethic, she really went above and beyond with finding and taking us to a plethora (no, seriously A LOT) of listings. She even brings road snacks and is very knowledgeable about the structures of different building types and materials as well as knowing the amenities in many of the different neighborhoods.

Kathe truly worked her butt off to help us find what features were actually important to us both and was able to adjust with our seemingly ever-changing minds! I had to applaud her for that.

Kathe really takes the time to explain the process, which I found especially important as I had never purchased a home before. I really do recommend her as I have had a number of friends, who of late have not listened to my advice and gone with other agents and said to me, "I wish I would have gone with your agent" after their disappointing experiences.

I am completely satisfied with the service we received and without a doubt I would work with Kathe again on any home purchase.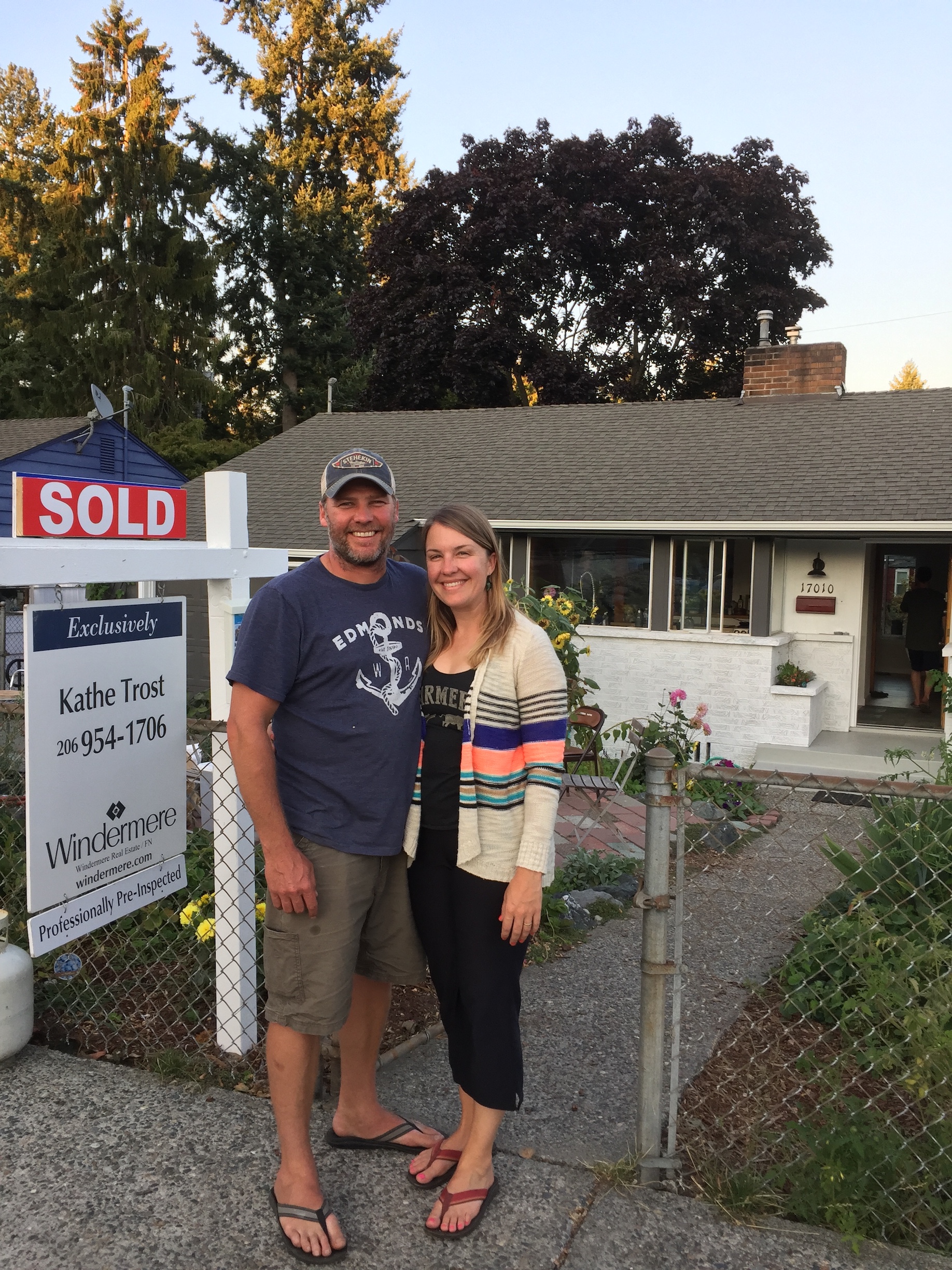 Shoreline Sellers
Kathe is an exceptional Realtor, her fairness, professionalism and ethics are impeccable. Kathe helped us buy and then sell a home within two years. She was unflinching in doing the best for us. Her communication was thorough and concise. Her experience and skill was obvious, knowing how to negotiate the purchase and sale with grace, understanding the stresses we were under and supporting us as people not just clients. My wife and I wouldn't trust another person to work for us. Kathes heart is always involved and we were blessed to have her as our realtor and our friend. If only we could have drug her and her family to San Diego with us!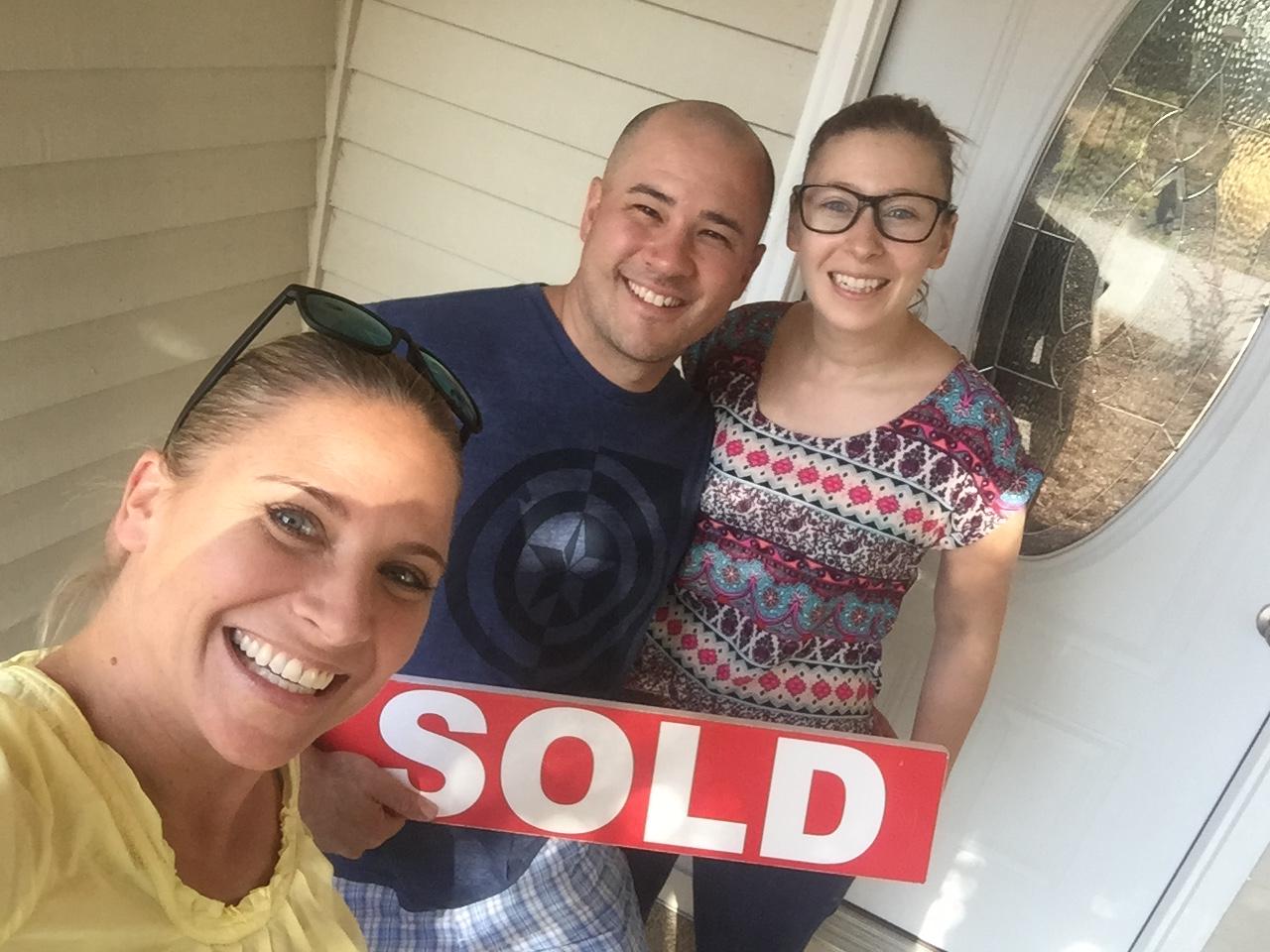 Bothell Home Buyers
IS THERE ANYTHING YOUR AGENT COULD HAVE DONE BETTER TO SERVE YOU?
Not a thing, Kathe got our perimeters and adjusted with our changing minds.
DID YOUR AGENT DO ANYTHING TO EXCEED YOUR EXPECTATIONS?
Yes, going above and beyond with numerous listings, road snacks and plenty of knowledge about the structure and building types as well as the neighborhoods.
HOW WOULD YOU DESCRIBE THE SERVICE YOU RECEIVED FROM YOUR AGENT?
Personalized, tailor-made plan for our personalities and needs. A great agent, professional but still fun to work with.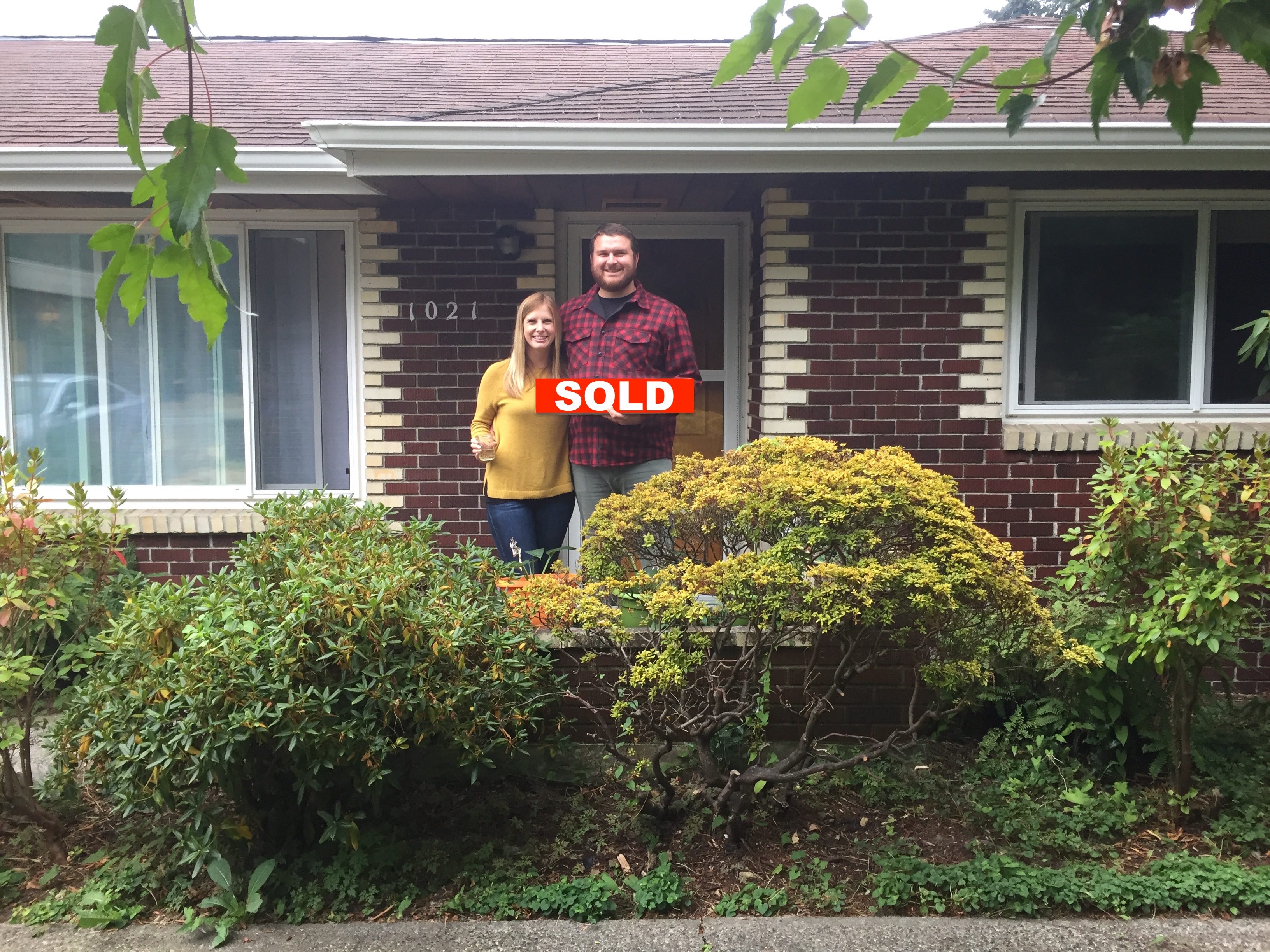 Des Moines Home Buyers
We recently purchased our first home and we couldn't have done it without Kathe Trost. We came into the experience knowing absolutely nothing about the process and from the first meeting with her to discuss, we knew we were in good hands. She was infinitely patient with us, answered all our newbie questions and was always ready and willing to take us out for tours. When it was time to make an offer, she counseled us extremely well and we were able to get our house for asking price, which seems to be a rare feat in the Seattle market today.
From start to finish, we knew that Kathe was there for us and we could count on her to help with whatever we needed. We would (and already have!) recommend to anyone who's thinking about buying a house.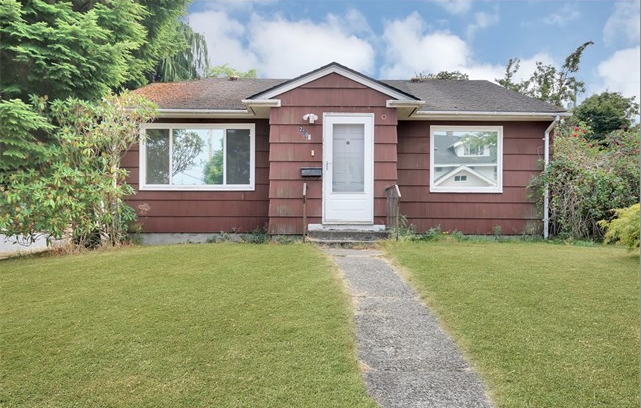 Tacoma Investor
Very professional, yet easy to work with. Kathe is casual when needed and agressive when necessary. Went out of her way to accomodate us, especially on our busy weekend schedule we needed.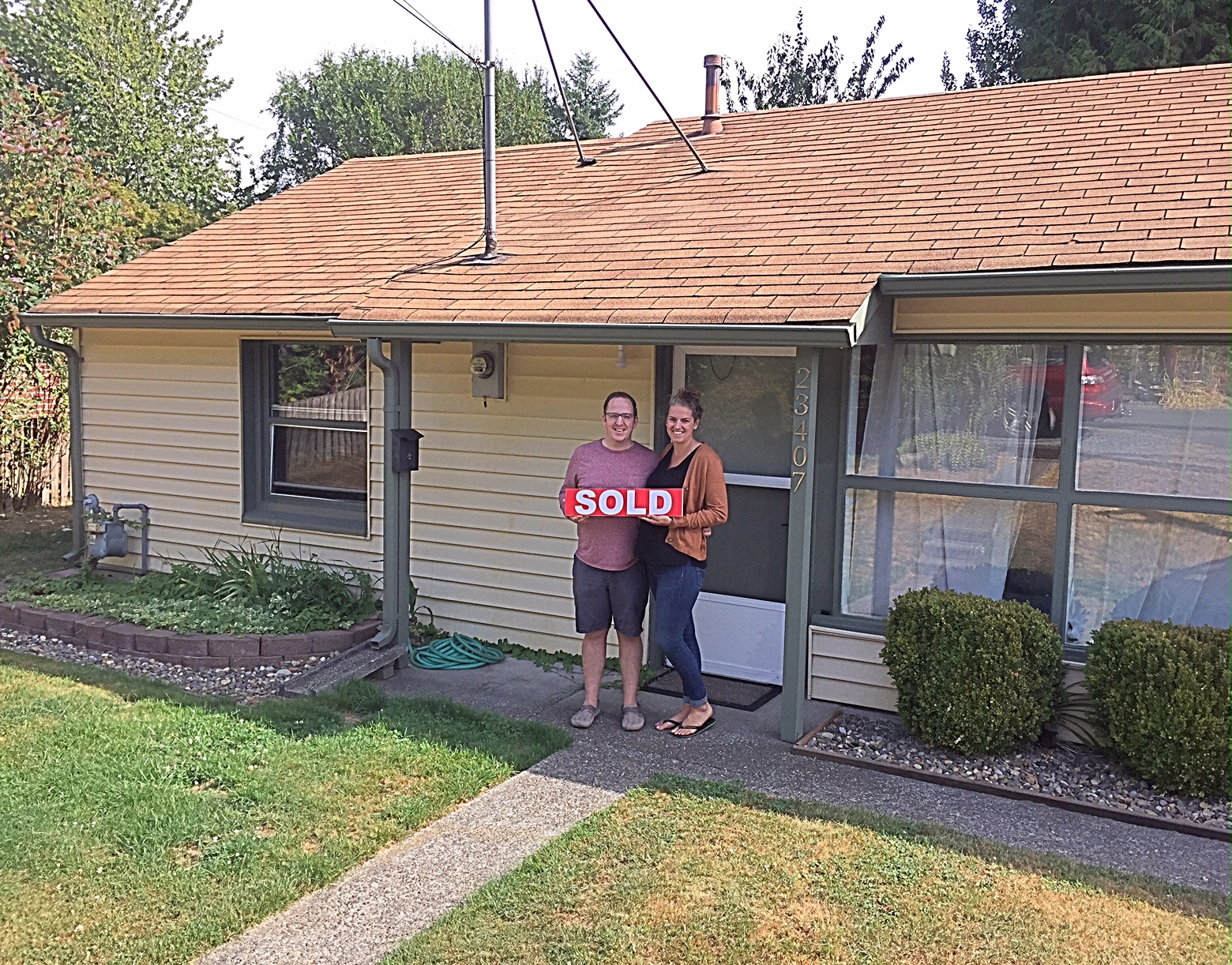 Mountlake Terrace Home Buyers
We just bought a house (thanks to Kathe) in Mountlake Terrace. We were on a tight budget and Kathe faithfully respected that throughout the entire process. We could not have done it without her inspecting crawl spaces, attics, and pulling strings to get a home inspector on 30 minutes notice. The listing agent confirmed that our offer would not have been accepted without her pitch of us as clients (we were up against an all cash offer, but thanks to her they miraculously accepted our FHA offer). We'd heard horror stories of buying in Seattle, but we searched for a week and had the first offer we submitted accepted. It could not have gone smoother. We can not speak of her highly enough.
Agent Feedback
Kathe Trost, she is the best agent whom I had pleasure to work with since I started real estate business in 1991. She works for her buyers very hard and did a great service to them. She presented the offer to my listing very efficiently; I was able to recommend the offer to my sellers even though it had less desirable financing terms than the other offers.

During the entire closing process, Kathe was on top of all the details. She reminded me what the FHA appraiser is looking for in the inspection, she prepared the pre-inspection form on my behalf, she even came one evening to fix the broken key box on the door of my listing.

In my 25 years of real estate business, I'd have to say Kathe is the best broker whom I have ever worked with. Because of Kathe I'd not be hesitate to recommend an FHA buyer's offer just because of the financing term anymore.

I believe you're very fortunate to have a broker like Kathe working in your office. I'd recommend her service to my kids should they wanted someone else to help them buy a house instead of me.

Anyways KUDOS to Kathe Trost.

From a colleague
I have known Kathe for probably 15 years.
We first met when she was a real estate investor – buying run down houses and then renovating them into homes anyone would love to live in.
She has a "can do" attitude that few others possess.
Then Kathe became a real estate agent – taking her firsthand experience and putting it to work for the benefit of others. We have worked together on numerous transactions and I can attest to how happy her clients are.
Kathe puts in the legwork to find a home for her clients as if she were the buyer.
You won't find an agent that works harder or has a more qualified perspective to offer.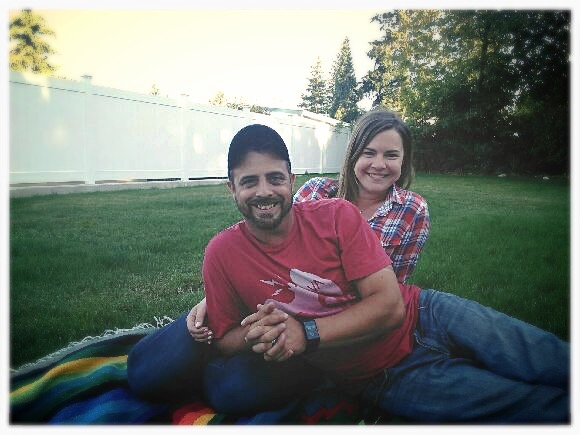 Burien Home Buyers
You couldn't ask for a better agent! Kathe is very knowledgeable about not only the real estate side of things but also brings to the table years of experience in home renovation which means she has an extra level of insight when it comes to looking for red flags on a property. Even though she was quite far along in her pregnancy she didn't hesitate to pop the crawl space hatch and get down to take a look.....ROCKSTAR! We really appreciated her guidance through the process and the level of communication was fantastic. Buying was a pretty stressful process for us in the current market and due to how competitive it was we became a bit unsure on what we really wanted. Kathe was there to offer perspective, keep us on track, and get us into exactly what we set out to find from the start. Can't recommend or thank her enough for the fantastic job she did getting us into to our new home!!!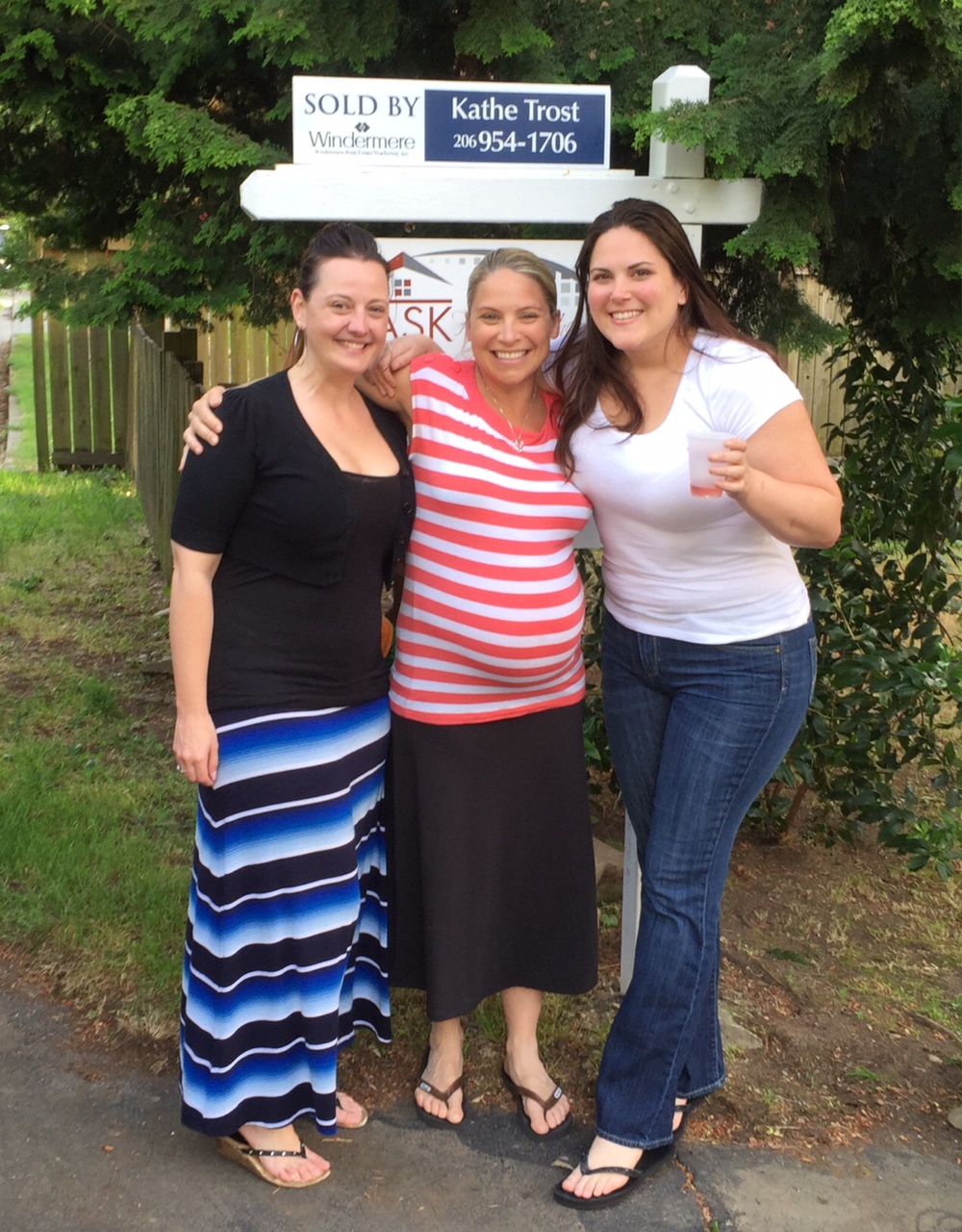 Greenwood Home Buyers
"Kathe is amazing! She answered any question we had and made sure we understood exactly what was going on at all times. Went above and beyond with things that came up that needed attention that we were freaking out about. The whole experience was better having her as a part of it. Can't imagine how this process would have gone without her! "
"Kathe is such an amazing realtor! Super knowledgeable about the city, and so helpful throughout the whole process. Will never use another realtor again!!!"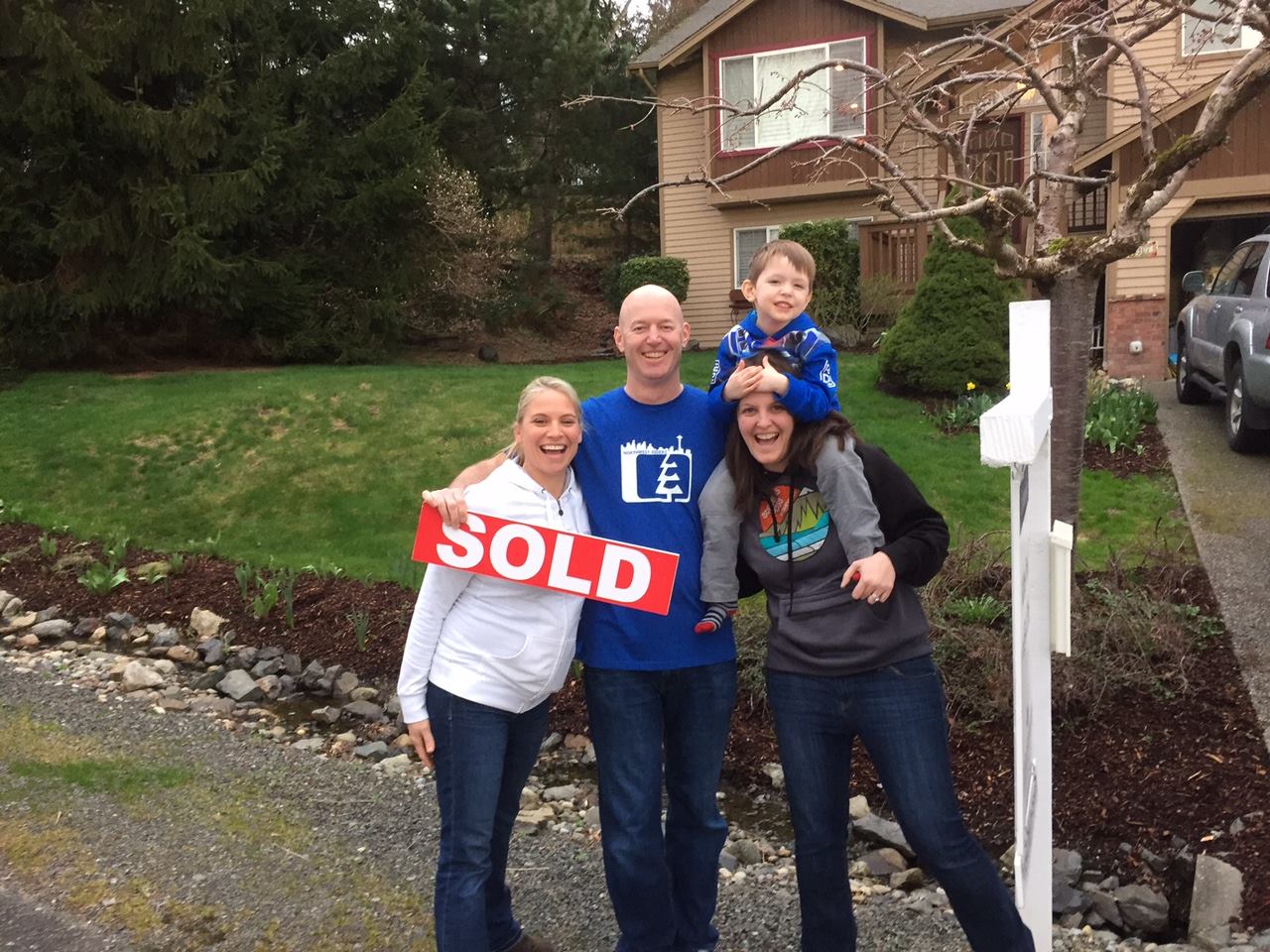 Lake Stevens Sellers
Kathe was instrumental in helping us sell our home fast and easy! We had 3 offers, all over asking, in 5 days! She helped guide us through the process and made it very easy for us. Without her we could not have done it. She was extremely polite and professional. No dumb questions and she was always available to answer them. When we move back to WA Kathe will be helping us get there.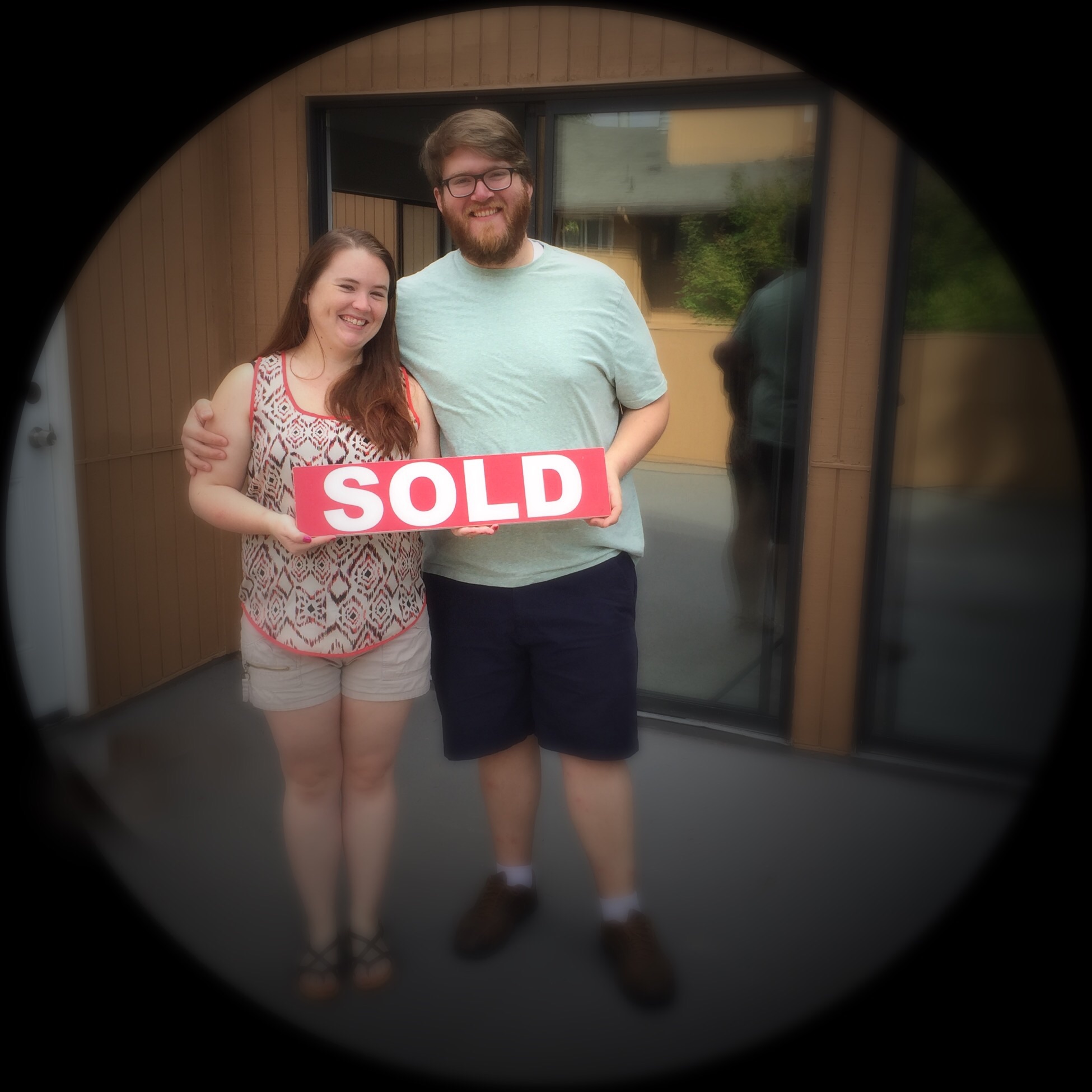 Everett Home Buyers
Kathe was so great to work with! We could not have asked for a better first home buying experience. Kathe's great negotiation skills and knowledge of the process got our offer accepted over quite a few others. She was always available and quick to reply to all of our many questions as we worked through the process and we are so very happy to have had her help on this journey. We have now been in our new home for a month and we know we are so lucky to have had Kathe!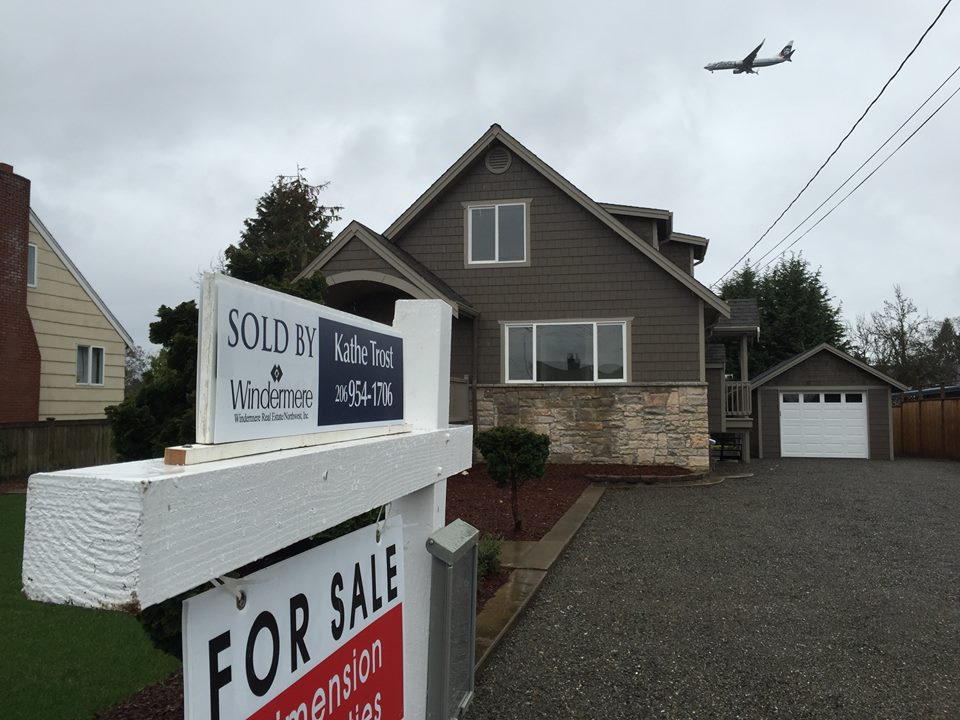 Seatac Home Buyer
Owning a house has been a dream of mine for all of my life. Kathe helped make that dream come true!

She was quick to reply in every instance (seriously, put down the phone every so often! ;) ) and her expertise was so welcome and informative during this new-to-me process. She worked with the seller to ensure my move was as smooth as possible, leaving me with very little to do but put out the welcome mat and flip on the porch light.

If you are looking, call Kathe...she'll get you in and on your way to living your dreams. Thanks again!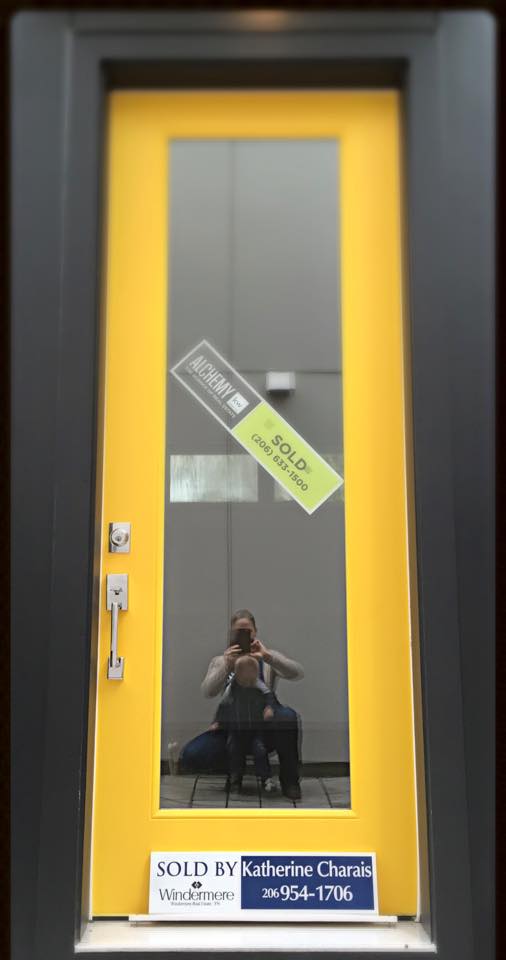 Ballard Home Buyers
Kathe has the perfect combination of professional knowledge and good, old-fashioned hard work.... She was always a step ahead and seemed to know what we wanted before we did! We've had a great home-buying experience and learned so much from her in the process! Highly recommend and will definitely work with Kathe again.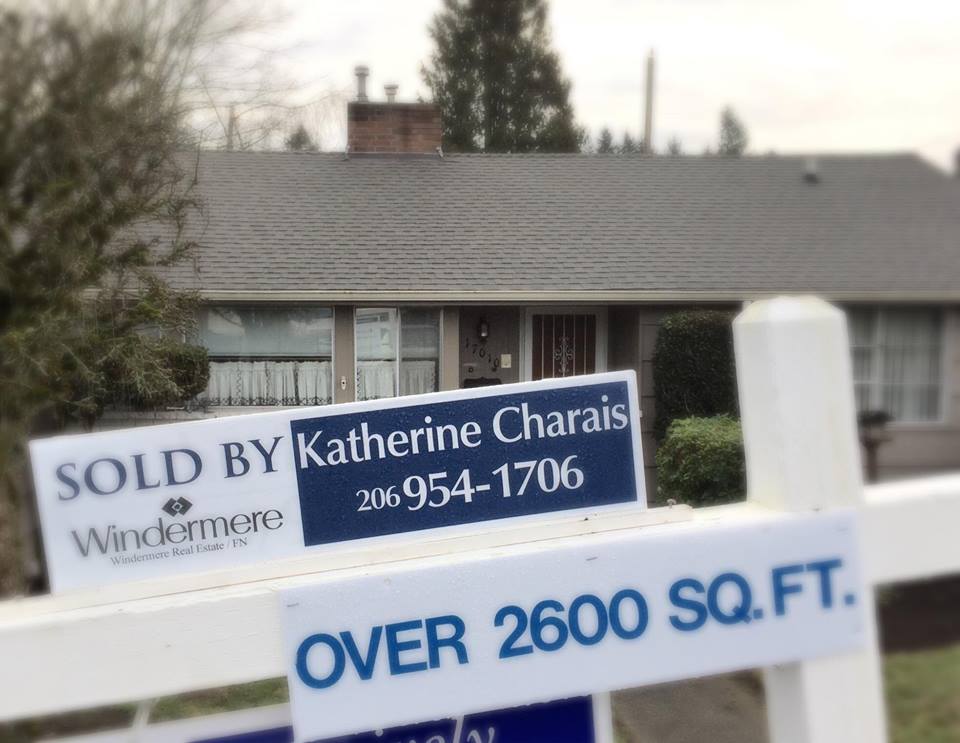 Shoreline Home Buyer
Kathe just recently helped me purchase my first home! Her professionalism and constant communication made me feel at ease during the entire process. Kathe walked me through each step and never hesitated to take extra time to answer my "newbie" questions. Additionally, Kathe is a go-getter. Her approach to the transaction we worked on was highly professional and appropriately aggressive. She never hesitated to check out the crawl space or climb up into the attic of houses we were looking at. In this market, I believe that quality in a real estate agent is imperative in order for the buyer to be successful! On top of all that, she's a joy to hang out with!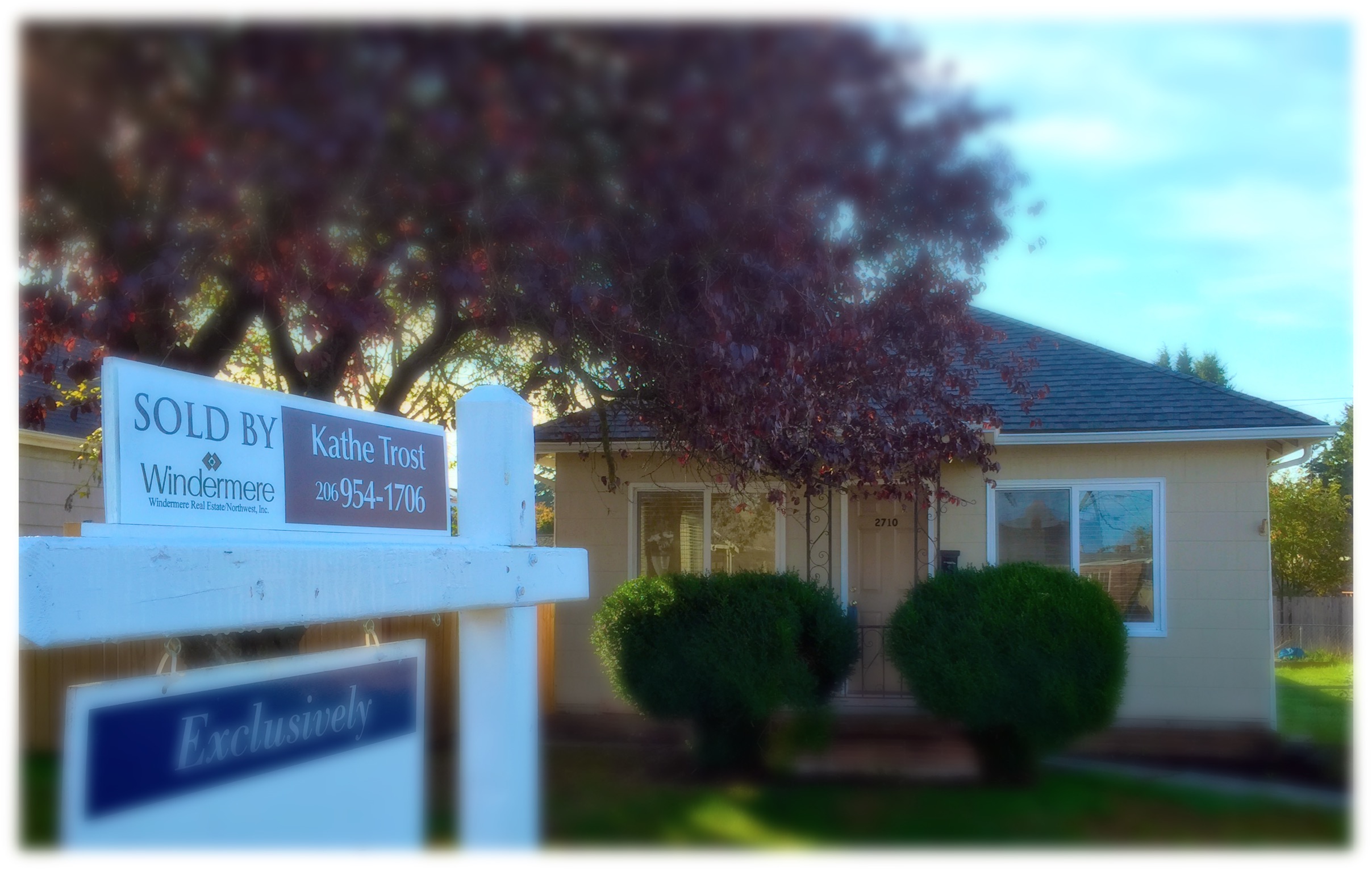 Everett Home Buyer
Kathe is a very energetic, dynamic and intelligent woman who insures the proper information is given or sought. I don't like dirty business and Kathe is not the type, even if it meant we didn't win, she was always honest and strait. This, as well as her knowledge and explanation of things made me feel very comfortable and secure with her. She was always there when I needed her, right away. Her attitude was very positive and supportive. I'm very pleased with Kathe, I thinks she's a fantastic agent and I'm grateful for all the work she did to make the journey fun and very educational.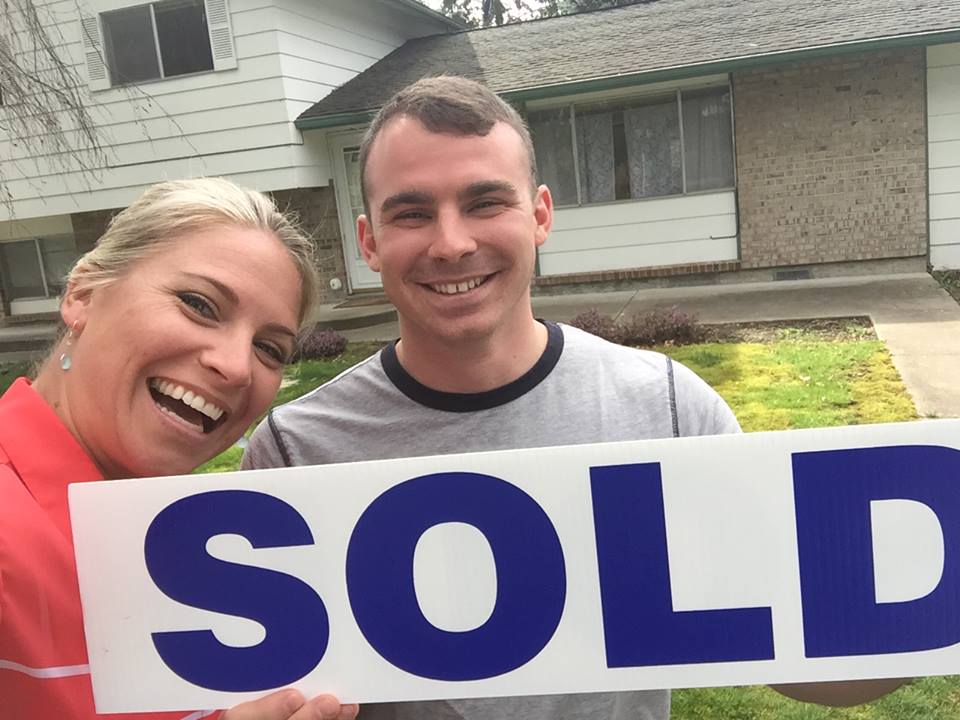 Marysville Home Buyer
Kathe was the best realtor I could have asked for. She was very patient while I figured out what I was looking for in a house and was quick with updating me on all the changes with property I was looking at. She was very knowledgeable when came to any of my questions about the buying of a house and ways to approach sellers. She also managed to get the seller to replace the garage roof and replace all of the carpets before the sale was complete. I am extremely satisfied with my experience working with Kathe Charais
Auburn Home Buyer
Kathe was my real estate agent in 2010 when I bought my first house. I knew nothing about the process and she was very professional and helpful in getting me through the whole process. I would not hesitate to use her again and highly recommend her for anyone looking to buy a home.
Devoted
"You have been a mentor to me the last 4 years, and I don't take that lightly. I hope we can always remain friends, and we remain in each other's lives."
Problem Solver
"I appreciate Kathe's calm, thoughtful approach to problem-solving, and her balanced outlook toward challenges and issues. While Kathe is collaborative by nature, she also demonstrates courage in bringing forth sensitive and potentially difficult issues. Most importantly, Kathe remains engaged in challenging work to participate in pursuing solutions and agreements."
Strong Work Ethic
"Smart, Competent, Friendly, Approachable, No non-sense person. Boots on the ground type of person who rolls up her sleeves to get the job done. No task too small for Kathe. Team builder with a good understanding of herself and others. Hard working and humble. That is the Kathe Charais I know and liked so much working with."
Communication Skills
"Kathe has the ability to communicate effectively with both executive leadership and front line staff. She is equally respectful of all. I observed Kathe's ability to get things done magnified by the mutual respect she and her staff had of each other. I always looked forward to working with Kathe because of her positive, enthusiastic and hard-working demeanor."

Organized and Diligent
"One thing that Kathe does consistently, which I find very helpful, is provide a summary of action steps so that those involved are clear about and in agreement with how best to move forward especially when the subject matter is confusing and/or complicated. Kathe has a lot of integrity: she is not willing to compromise quality or shy away from additional work for a quick-fix. Kathe is committed to doing an excellent job and hold others to the same standards. Kathe communicates exceptionally well -- she is always clear, concise, directive, and very respectful. She is an excellent listener and very thoughtful about what she says and how she says things to bring about the best possible response and outcome."
Project Management Skills
"Kathe handles herself with professionalism and grace in all aspects of her leadership position. She can move projects from inception to completion by bringing the team together, leveraging individual talents, and skills. I consider myself grateful to have had the opportunity to work with a partner of such high caliber and recommend her without reservation for any role. I would be honored to work with her in the future."
Exceeding Expectations
"Kathe truly exceeded my expectations daily with her amazing organizational skills, incredible attention to detail and relentless work ethic. I often described her as the ultimate taskmaster. I would provide Kathe with directives and she would always deliver the intended result (if not more)! She consistently added value by being extremely bright and an excellent communicator."